Assalamualaikum, selamat petang semua.
Kaum kaum Adam mesti on the way nak pulang dari solat Jumaat sekarang.
Dikesempatan ini, sementara Mira tengah berehat nak keringkan badan
(baru balik sekolah)
Mira ternampak someone punya blog, macam best pulak contest yang dia join.
Kepada sesiapa yang nak join, klik link yang dah Mira sediakan tu ye.
Tarikh tutup contest : 26 Ogos 2011
"Ini pets Mira yang memang teramatlah
AWESOME gayanya."
Bossy Mossy
Ada gaya macam kasanova tak kucing ni?
Hihi, jangan marah bossy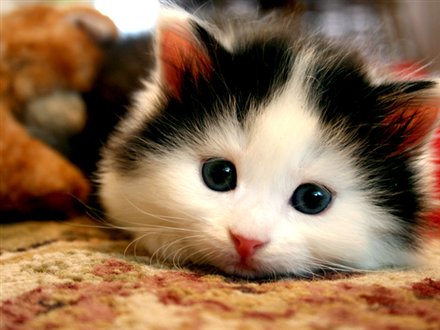 Bulat mulat
Cantikkan mata anak kucing Mira ni.
Scary eyes


(pelik cikit kucing Mira yang ni, garang tak tentu pasal)
Nanti tuan empunya contest ni pilih laa antara pets Mira yang paling
HOT, GORGEOUS and SEXY ye.
Kepada sesiapa yang tak ada pets tu, jangan jealous oke.
Sekali lagi Mira bagitahu, sesiapa yang nak join,